Learn more about Pharmical
Any country's main aim should be to provide for the health and welfare of its citizens. Reaching secure and high-quality medical supplies is a crucial duty that needs to be carried out with the utmost professionalism. In order to meet this need, Pharmical Pharmaceutical and Medical Supplies Company was founded in Abu Dhabi, United Arab Emirates under the supervision of Dr. Maher Al Jabri who has a wealth of knowledge in the medical field. 
Founded in the midst of a global pandemic, Pharmical has quickly grown to become a pioneer in medical supplies distribution services in the UAE.
To provide the finest care possible to every patient through coordinated efforts with hospitals, clinics, and pharmacies, in order to inspire hope and promote health and wellbeing.
Reputed Medical Supplies Company in UAE
We are a business founded on lofty ideals, guiding principles, and a social responsibility to both our community and the human race as a whole. Our top priority is to deliver medical care when it's most needed. As a result, we have made several agreements with our partners, and invested in cutting-edge technologies to ensure we never deprive the market of a medical product. Our goal is to offer medical products at extremely competitive prices, and thanks to our trustworthy, reliable partners, we have been successful in doing so.
Our success has been largely attributed to our dedication to customer satisfaction, society, and a solid business concept of offering the highest quality medical supplies. We hope to continue this trend in the years to come.
To be the best, leading medical product and healthcare supplier in the region, serving as the main resource for doctors and patients seeking quality and cutting-edge medical supplies, advice, and services. To be trend-setting and a pioneer in medical product innovations, set the standards for quality and service, become a leader in the industry, and reach out to all markets.
Innovate specialized healthcare solutions for general health and specialist Medical Conditions in order to promote the development of improved healthcare services for our clients, patients, and their families. By implementing best practices for healthcare operations, such as community outreach initiatives to ensure that all members of our community have access to healthcare services, we aim to build and maintain a healthy environment for our customers, patients, and the healthcare system.
Proud & Licensed Member of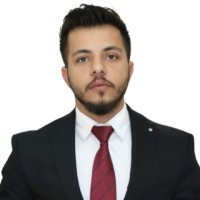 Dr. Maher Al Jabri
CEO & Founder
The competent and dedicated staff at Pharmical Pharmaceutical and Medical Supplies Company L.L.C. is the key to our company's success since they are unwaveringly committed to giving our customers the finest possible service. Each and every member of our team shares the management's vision and has ingrained professionalism into their work culture while keeping the primary objective of providing timely medical supplies in mind. We think that our team is the most important asset for our business, and this mentality has successfully translated into exceptional work from our valued employees.
As a developing business, we place a high value on our staff and keep them at the center of all we do. As a result, we have thus far been able to meet the needs of our clients. In the seven emirates of the United Arab Emirates, we have been portrayed as a high-quality medical supplier by our great sales and marketing staff and quick customer service support.
Employee Privacy Protection 
The internet can be a wild place and our employees' privacy is our first priority. We will no longer share any personal information or data about our employees online or through social media.
To reach the correct person or department, please refer to our Contact us page.
Interested in Joining our Family?
Download Our Company Profile!
We are still working on our printable company profile for years 2022 – 2023. While we are at it, you can discover more about Pharmical by browsing our website.
For any inquiry, please email us on [email protected]